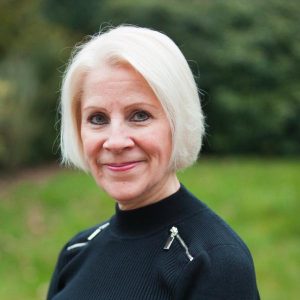 Therapy for me is all about the relationship between the counsellor and the client. Through my own experiences in life I decided many years ago to go into therapy as I had experienced a lot of loss and needed to find a counsellor that was right for me. So for me I fully understand that feeling of not knowing what to expect from counselling. Feeling scared of the unknown and not knowing what's round that corner. 
The assumption that some clients make is that they put the counsellor on a pedestal when the truth is that the counsellor and the client are equal to one another. Yes the counsellor is the professional expert in their field and is there to provide full support to a client but the client is also an expert in telling their life story.
I am a very caring and compassionate counsellor who reaches out to clients and understands them extremely well. Whatever your reason is for thinking about therapy, please be assured of a true professional, yet friendly service from an experienced and non-judgemental counsellor.
Therefore I feel I am able to envisage the effect of the problems people face and the pain, distress and worry in attempting to cope. This is why I consider it to be a real privilege to be chosen as part of a client's journey. This led me to think about considering a career in counselling.
Several years later I was lucky enough to have a placement for two years where I experienced working with teenagers and adults suffering from mental health problems, this provided me with the unique advantage of helping clients from all walks of life. 
I then went on to volunteer my services at a local hospice for a further two years where I worked as a staff counsellor and bereavement counsellor with clients on a range of issues. 
I then decided to set up my own private practice in 2012 which continues to thrive today.
Contact Kathy Robson today for a FREE initial consultation
07880 817 178 Whatsapp
Training, Qualifications
& Experience
Level 2 Initial Counselling Skills – (2004)
Level 2 Counselling Skills – (2005)
Level 3 Counselling Studies – (2006)
Advanced Diploma in Counselling – (2008)
Practitioner Diploma – Cognitive Behavioural Therapy – (2010)
Certificate in Counselling Supervision (2016)
I am on the National Counselling Society register that has been accredited by the Professional Standards Authority. Registered Member of National Counselling Society NCPS15 – 01991
I am a member of the British Association for Counseling and Psychotherapy (BACP) and I adhere to the BACP's ethical code of practice. Registered Member of BACP – 133957
BACP Certificate of Proficiency
My theoretical approach is integrative which means I incorporate different theories when working with clients: Person Centered, CBT, Psychodynamic theories and Gestalt ideas.


"If you have a dream, gather courage to believe that you can succeed and leave no stone unturned to make it a reality."